Home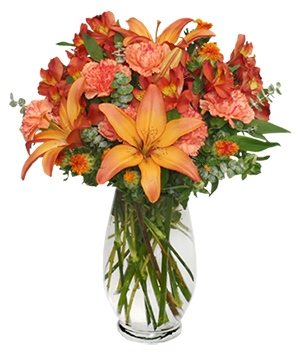 WARM CINNAMON SPICE
Floral Arrangement
Add a dash of autumn to any room with this striking bouquet! Filled with gorgeous orange carnations, dark orange alstroemeria, orange Asiatic lilies, and more, Warm Cinnamon Spice is a delightful seasonal mix. Send some spice to your loved ones today!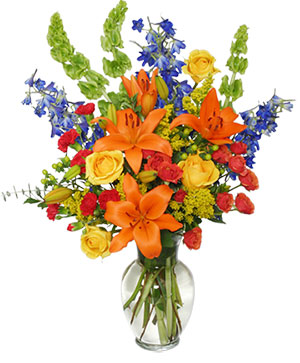 AWE-INSPIRING AUTUMN
Floral Arrangement
These vibrant fall flowers will have everyone saying, "Wow!" Filled with radiant orange 'Asiatic' lilies, yellow roses, blue delphinium, bells of Ireland, and more, Awe-Inspiring Autumn lives up to its name. Send your loved ones some fall vibes today with this exquisite bouquet!
**ADDITIONAL DELIVERY FEES WILL APPLY TO DELIVERIES OUTSIDE THE BRAINERD/BAXTER CITY LIMITS.
Six Buck Friday has arrived at Brainerd Floral between
8:30 AM and 5:30 PM every Friday.
For six bucks you receive MN Grown wrapped bunch of fresh flowers or freshest of flowers from one of our numerous other growers, the variety changes each Friday. Our customers always praise the vase life of the Six Buck Friday bouquets. Reports are always for 14 to 21 days of beauty for $ 6.00 plus tax.
Watch for the Name Game every Thursday, a weekly name is posted on the Brainerd Floral Face Book page, it is announced on Wednesday PM as to what the lucky name for Thursday from 8:30 AM till 5:30 PM. Anyone with that weekly name receives a fresh rose in a tube to enjoy. We ask to see an ID to verify your name, nothing more. Your friends will be informing you if your name is seen on our sidewalk sign on Thursday after 8:30.